Hyper Pin
The color wheel includes Red, Green, Blue, Yellow, Cyan, Purple, Peach Red, Orange, and White. Each of these colors could be individually projected, or rotated. The speed of color wheel rotation is adjustable.
The size is 2.8" x 4.5" x 2.4" (7.3 x 11.4 x 6cm).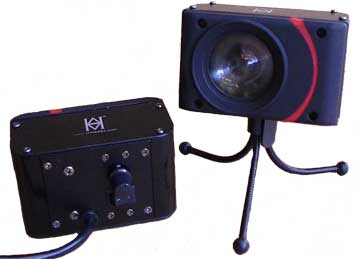 The tripod includes a cliper/hook.