This compact light has an adjustable swivel head that houses a single 15-Watt CREE, RGBW LED. Multiple units can be stacked to project the lights at different angles.
The optional bubble column provides various lighting effects.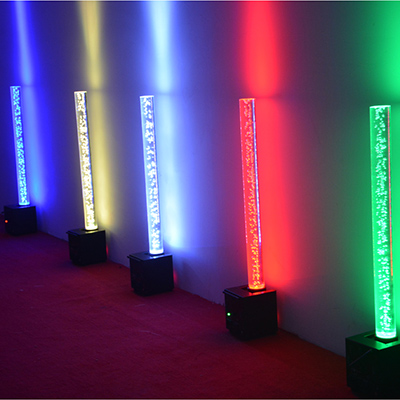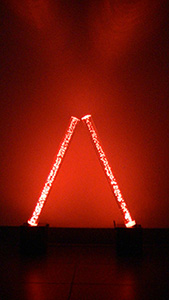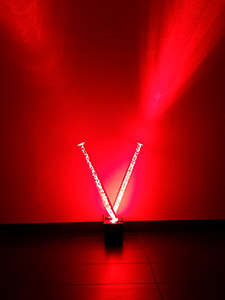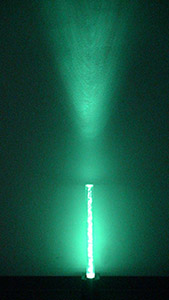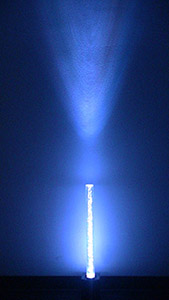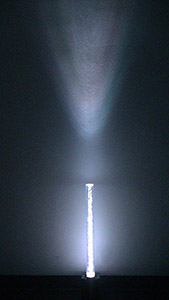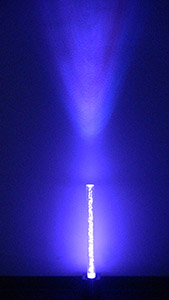 The rechargeable battery is 5,200 mAH. An indicator displays the percentage of remaining power.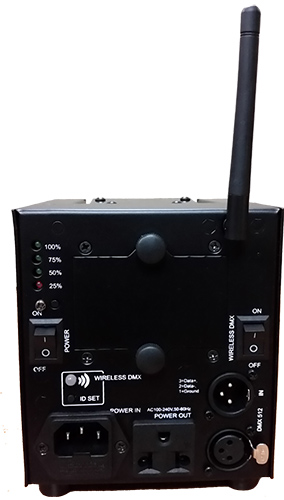 The DMX channels can be set at 3, 4, 5, 8, or 9. The measurements are 4.75"x5"x5.6" (12x12.5x16.2 cm). the length of the bubble tube is 23" (58.6 cm), and the diameter is 1.9" (4.9 cm).