LIGHTHOUSE™ is a unique addition to our INDEPENDENT™ series of battery-operated lights with wireless DMX receiver. This unique moving head & wash light is on an extendable pole, mounted on a Lithium battery compartment and an optional detachable caster. There are four 15-Watt, LEDs that produce Red, Green, Blue, White, Amber, Pink, and Ultra Violet colors.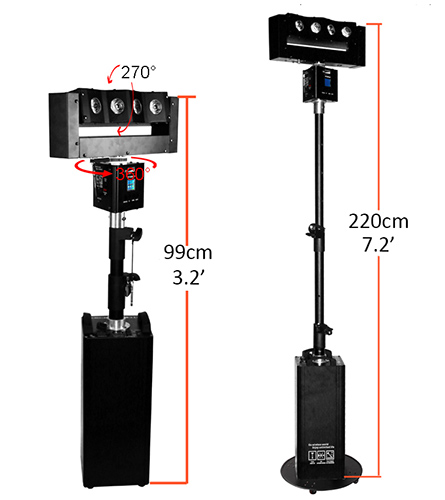 The Lithium battery supplies power for up to 18 hours of operation on auto run mode.
Battery Operation Times
DC Operation
Color
Full
Red
Green
Blue
White
Amber
UV
Change
Color
390 MA
420 MA
420 MA
400 MA
340 MA
410 MA
Hours
12
8
35
32
33
34
38
33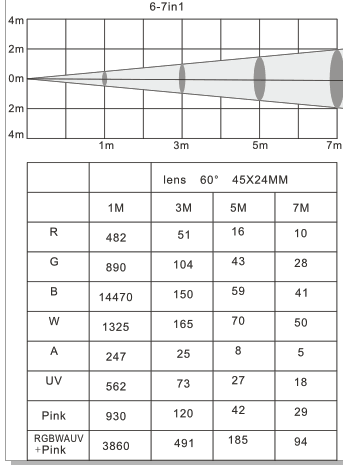 There are two options for the light element, straight and angular.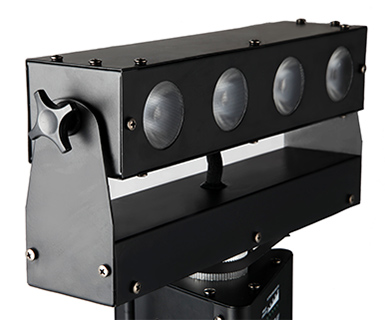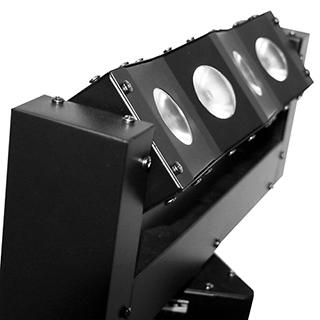 The control panel displays the battery status and all the operating functions are shown on a full color TFT panel.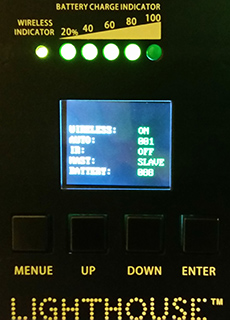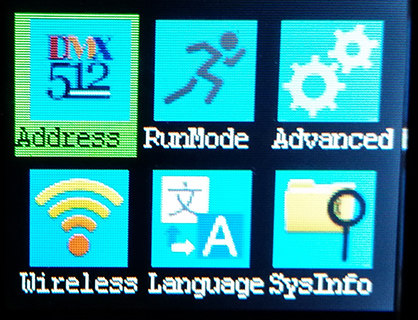 In addition to wired and wireless DMX control, the fixture can also be controlled by an Infra-Red remote controller.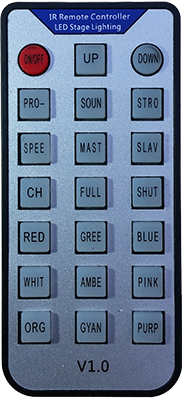 Base with Battery Compartment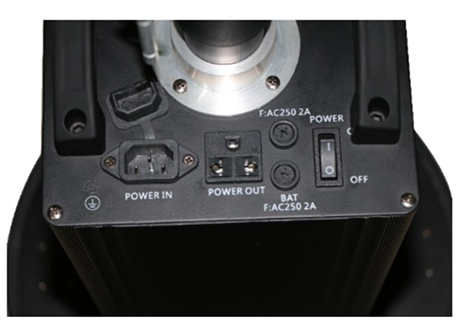 The optional coaster allows easy movement of the LIGHTHOUSE™ to different positions.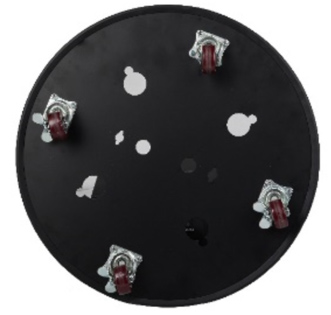 Flight case for up to 5 units are available.