An active 500 Watts RMS compact column speaker system with double 10" subwoofer and eight Neodymium speakers in two satellite cabinets that fit in front of the sub for easy transport. Stereo Bluetooth is included.
A must have for any occasion where a compact, yet loud and clear sound is needed. The digital amplifier with DSP delivers 500 Watts at 122 dB RMS, and 1,500 Watts at 130 dB peak. Double 10" subwoofers and two satellite column speakers each with four, 3" Neodymium speakers provide a wide sound coverage.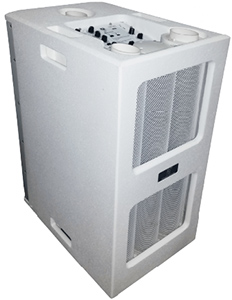 From this.....................to this in a jiffy!
The riser can be placed in between the two satellite speakers where audience members are sitting and standing, so that they all can clearly hear the full 50 Hz to 18 KHz frequency range. There are Ό" inputs for microphone, instrument, and line in. Also, XLR, RCA and 1/8" inputs. The stereo Bluetooth connects two speaker systems together. The frequency range is 50 to 18,000 Hz.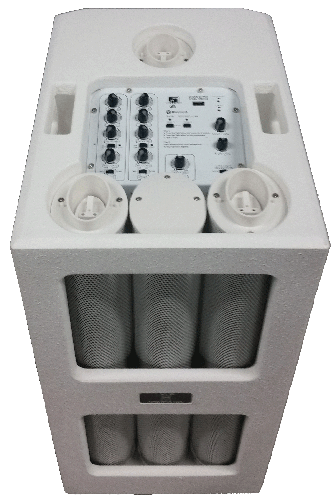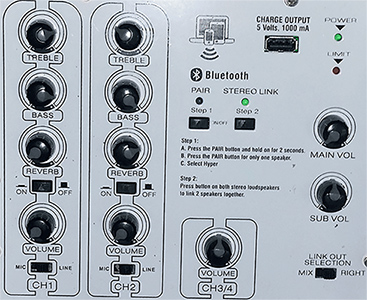 The subwoofer dimensions (WxDxH) are 10.6"x13"x24" (27x33x61 cm), and the satellites are 10.6"x13"x63.8" (80x105x162 cm) each. Total height is 7.2' (2.2 meters). The weight for the sub is 51.8 lb (23.5 kg), and 7.2 lb (3.25 kg) for each satellite cabinet.
The USB port provides power and connection to a portable audio source, such as a cell phone or tablet.